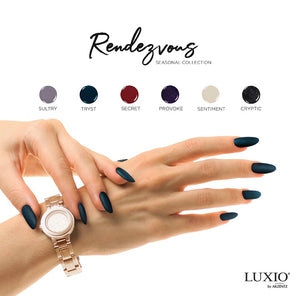 Limited Edition Luxio Mini's Rendezvous Collection
NOW Available on store for PRE-ORDER. 
6 x 5ml of the new Luxio Rendezvous Collection
As they are limited edition, Once they are gone they are gone.
Luxio Sentiment, Luxio Secret, Luxio Sultry, Luxio Provoke, Luxio Tryst and Luxio Cryptic are the new six colours of the New Luxio Rendezvous collection.
FULL size will be on the store soon 
---
7 comments